PALAZZO DEL BARGELLO - FLORENCE
Journey through Bargello's history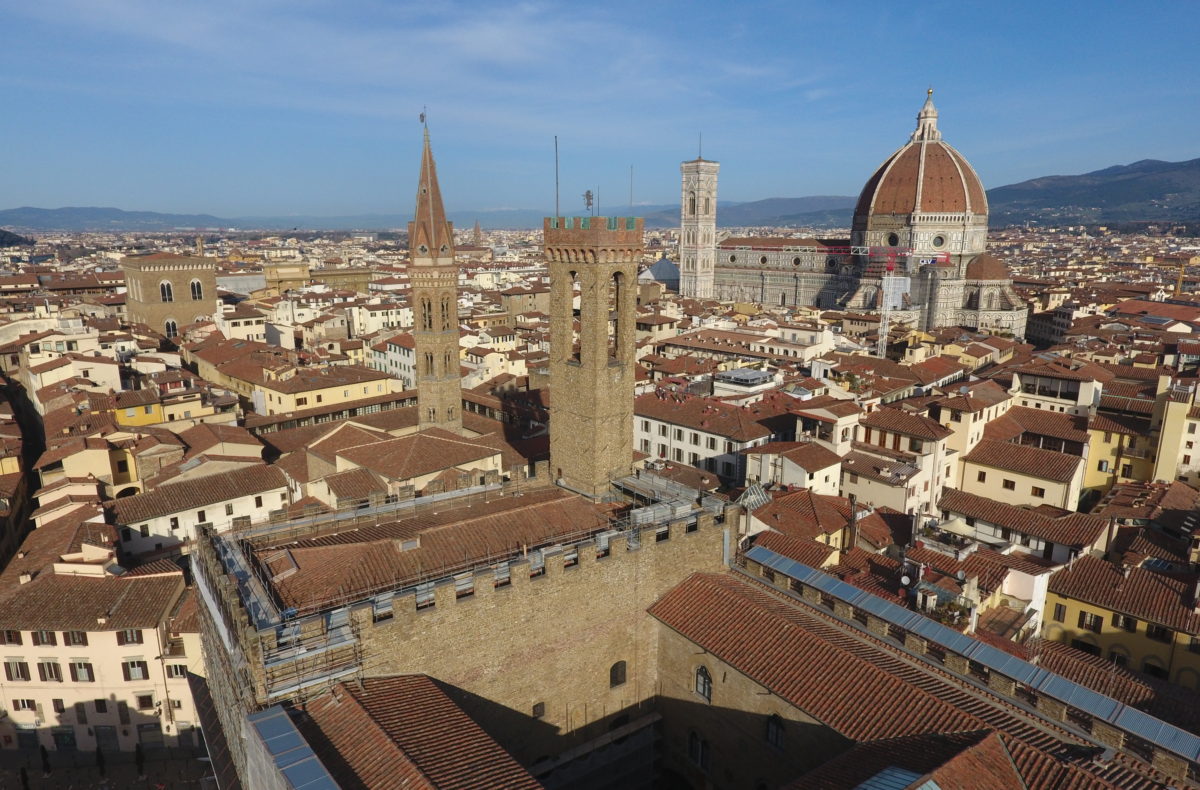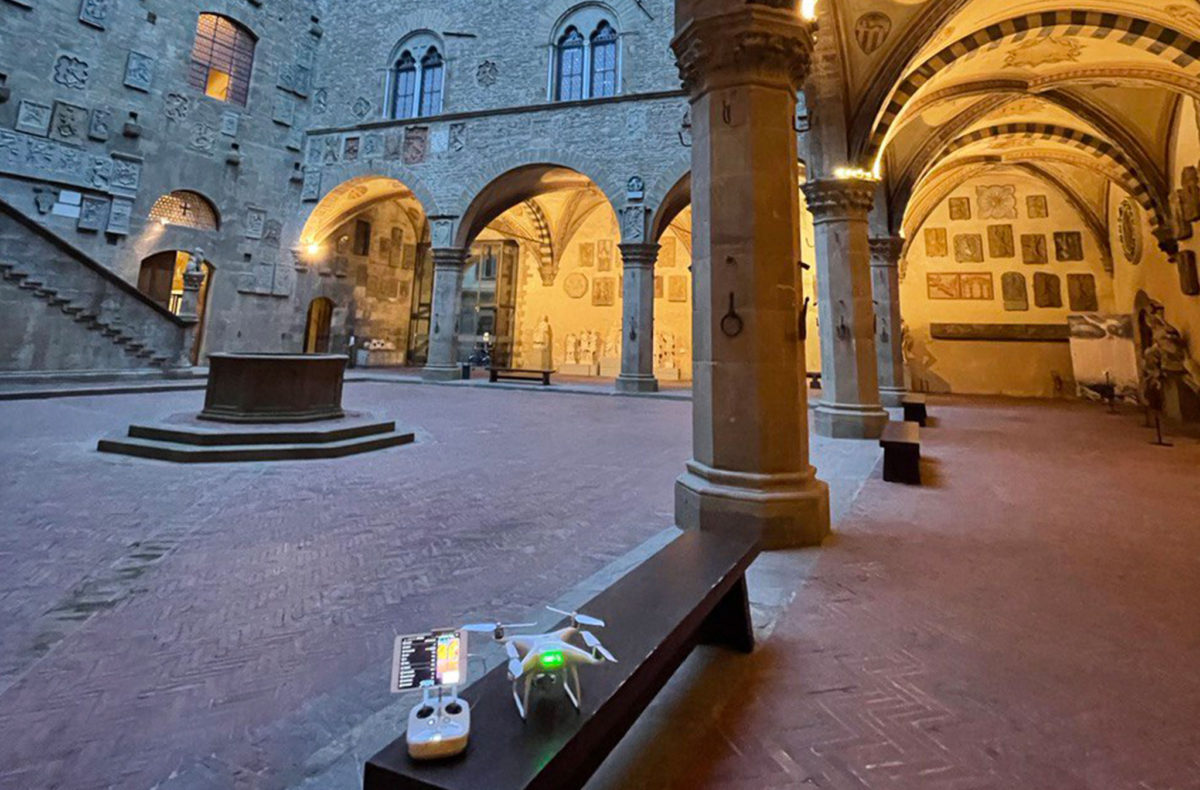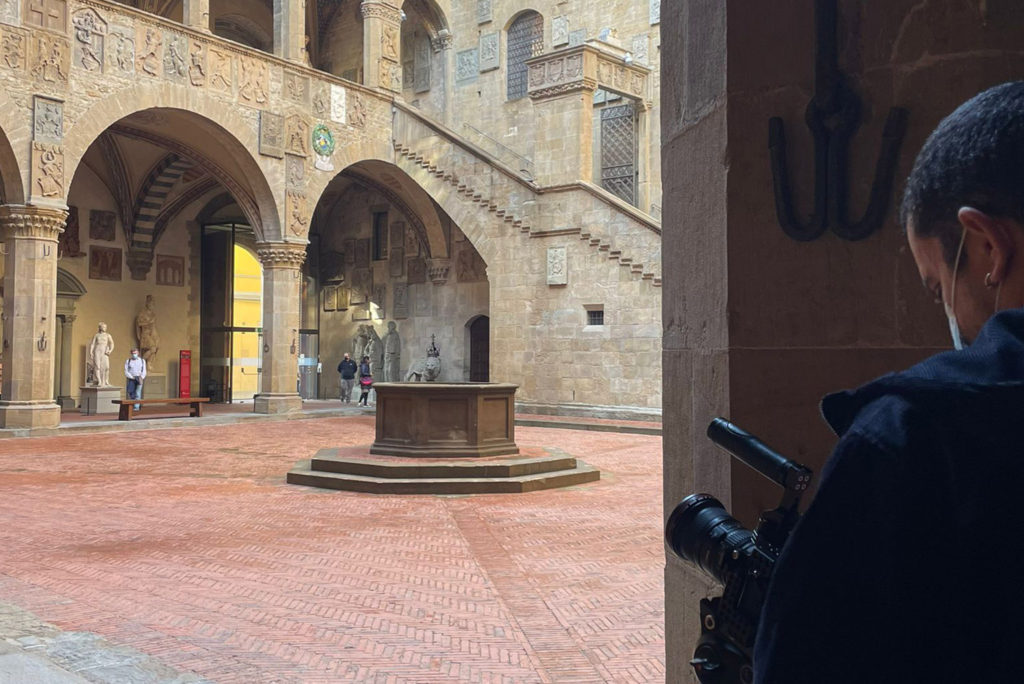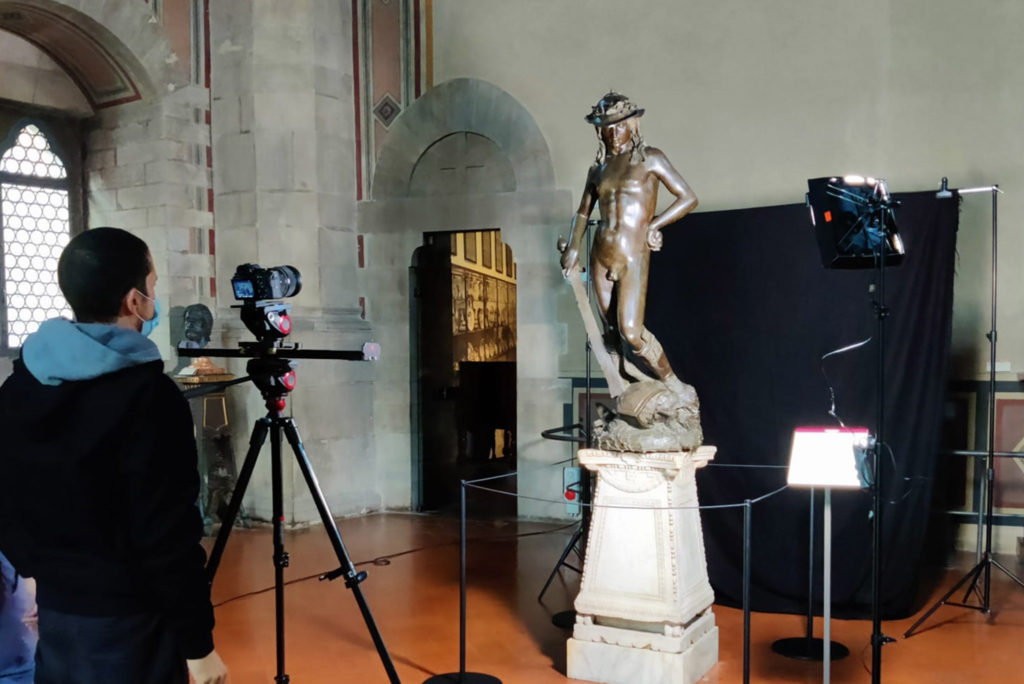 VIDEO STORYBOARD 
The video begins with a panoramic flight over Florence and the Bargello, with its tall Volognana tower cutting out against the city and the imposing dome of Santa Maria dei Fiori as a backdrop. The current images merge with animated antique illustrations and engravings that testify to the evolution of the building and the phases it has lived through.
The viewer embarks on a first-person journey through the magnificent rooms and exteriors, in a captivating and extremely realistic experience that captures the audience's attention and transports them to the Tuscan palace.
To make it more dynamic, we have used different techniques and resources such as drone flights, panoramic images, low-angle shots and travelings that show the beauty of the architecture and its ornamentations, as well as the grandeur of the artworks and object collection exhibited in the museum. The most worthy of mention are the weapons from the Medici period and, of course, all the sculptures of the great Renaissance artists like Michelangelo, Donatello, Ghiberti and Brunelleschi.
The last section of the video is dedicated to the recent restoration, praising the great work and craftmanship of the professionals and conservators who have returned the building to its past magnificence.