PALAZZO TE - MANTUA
"Giulio Romano Experience" Design Project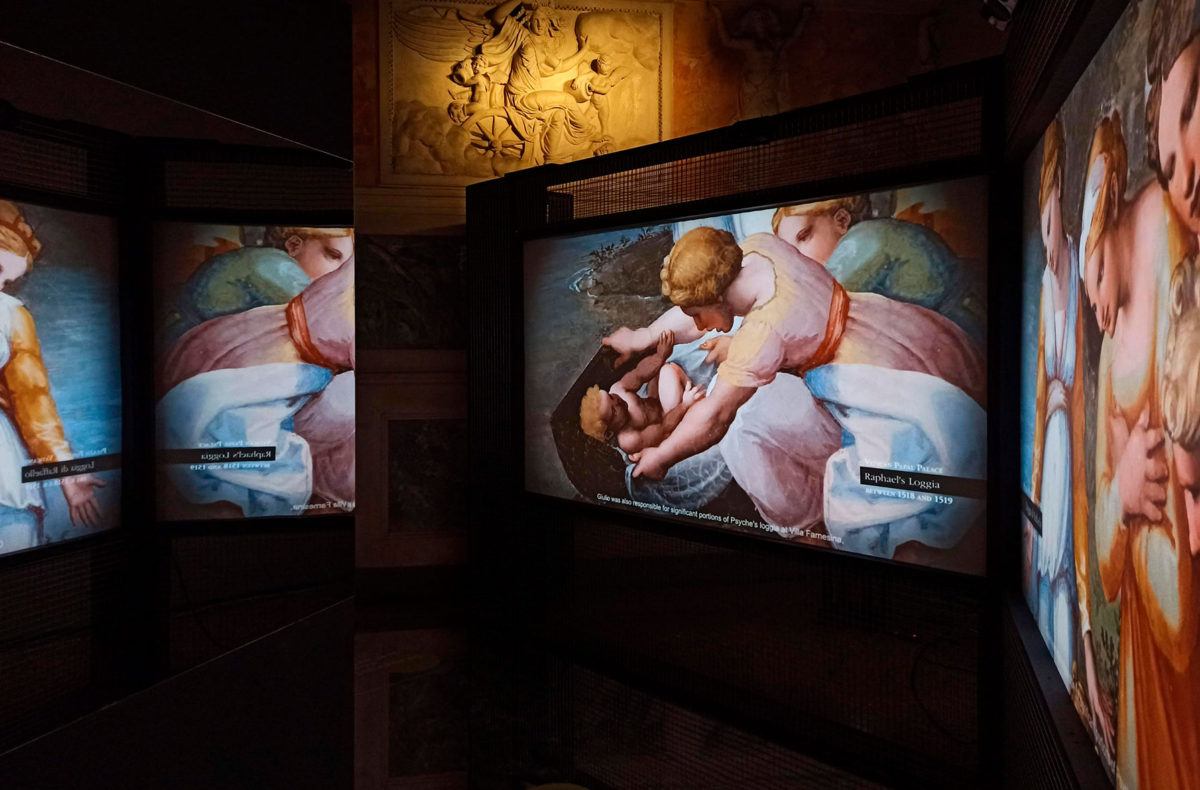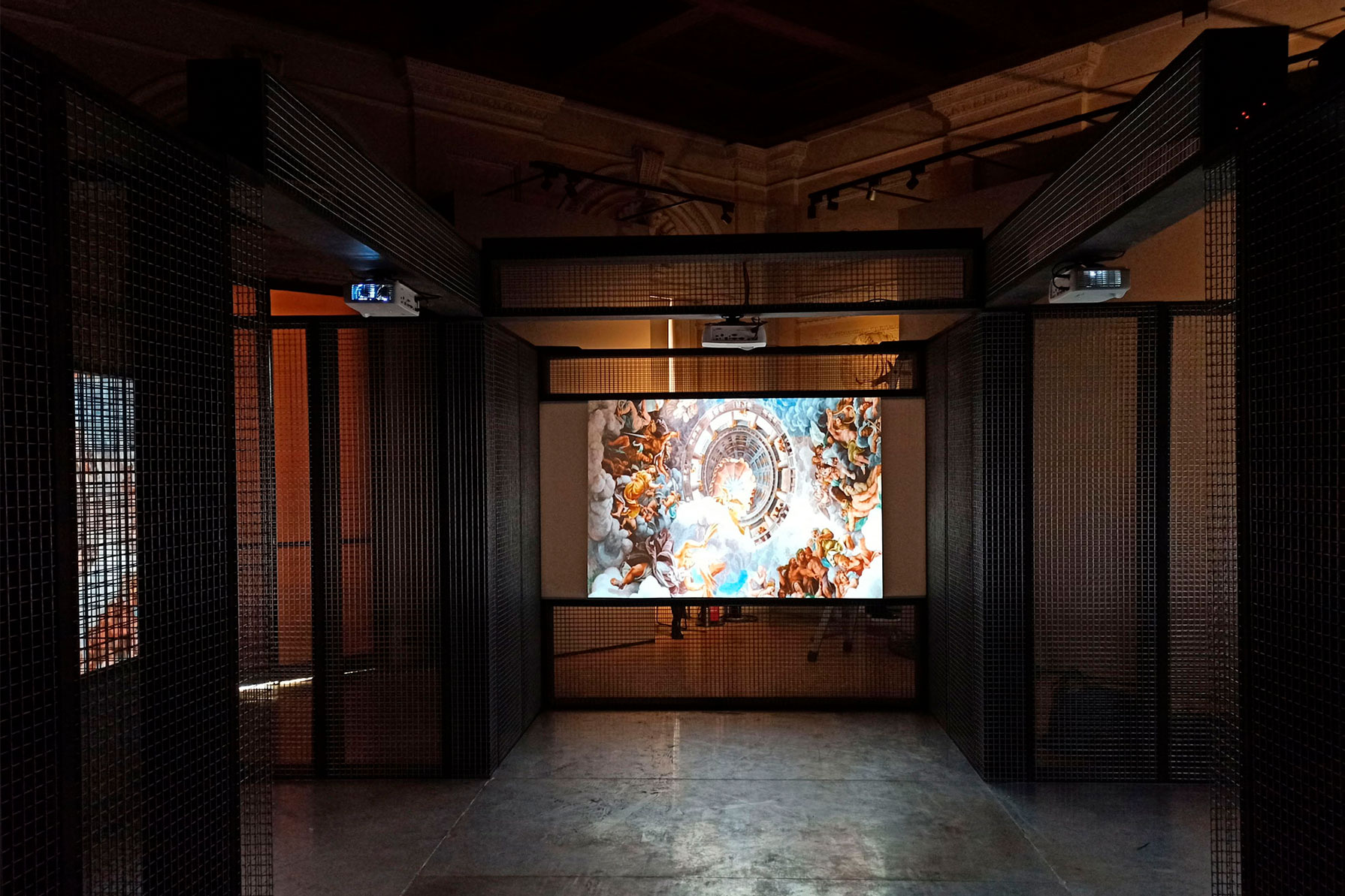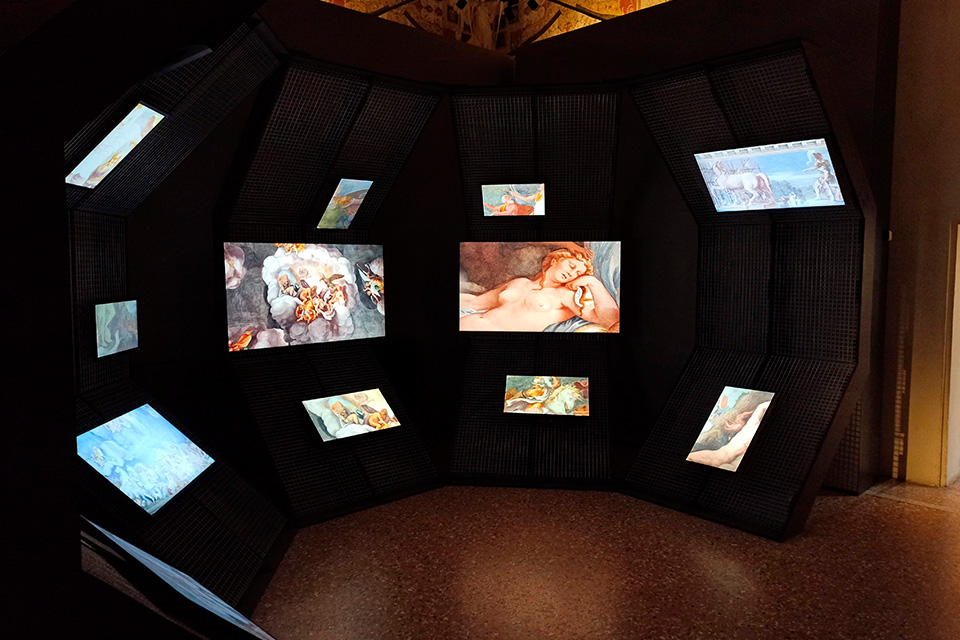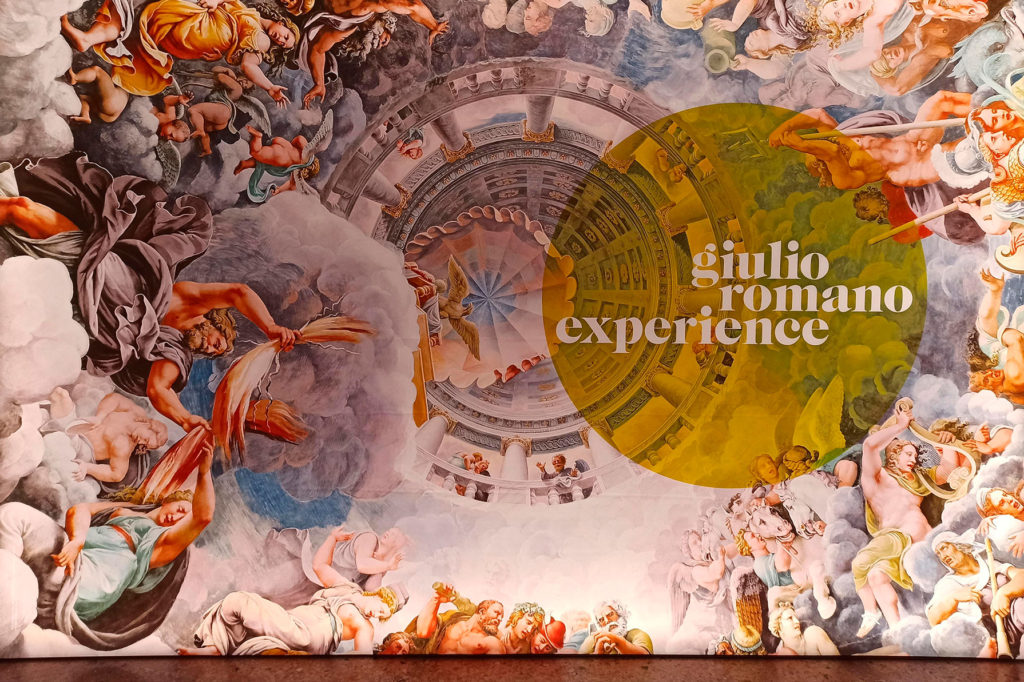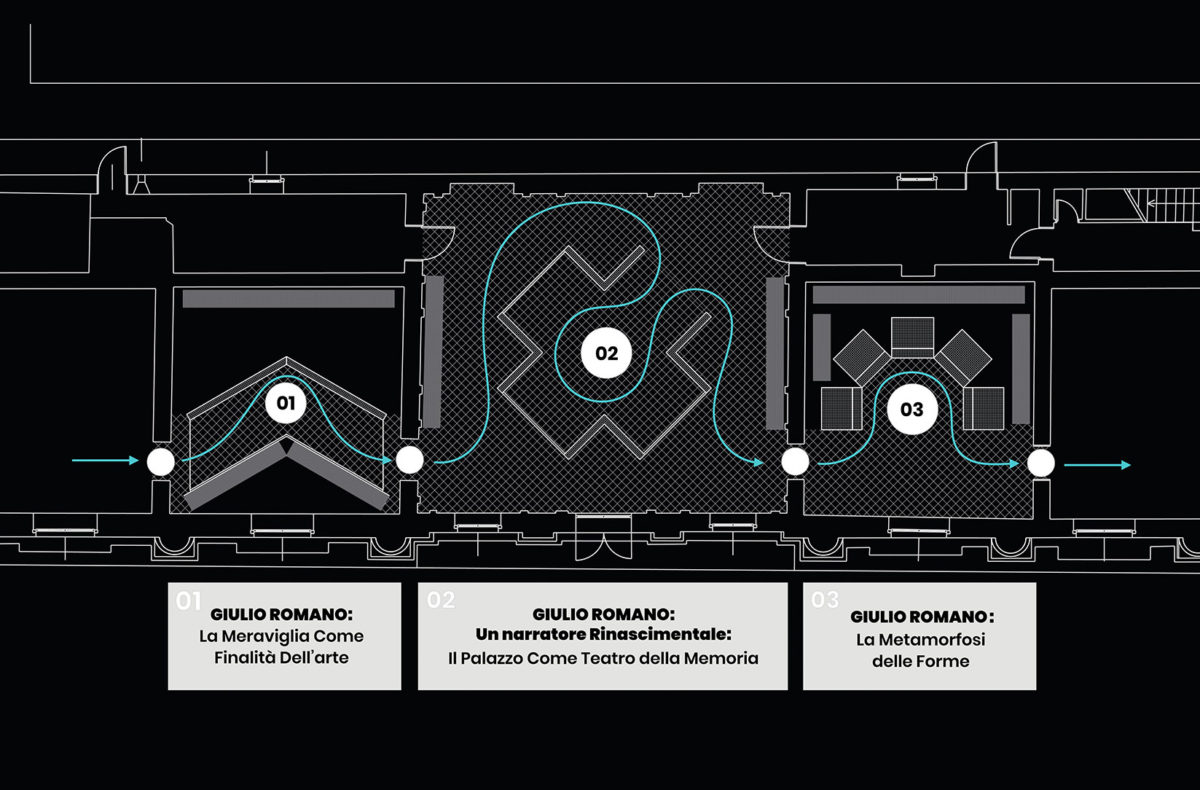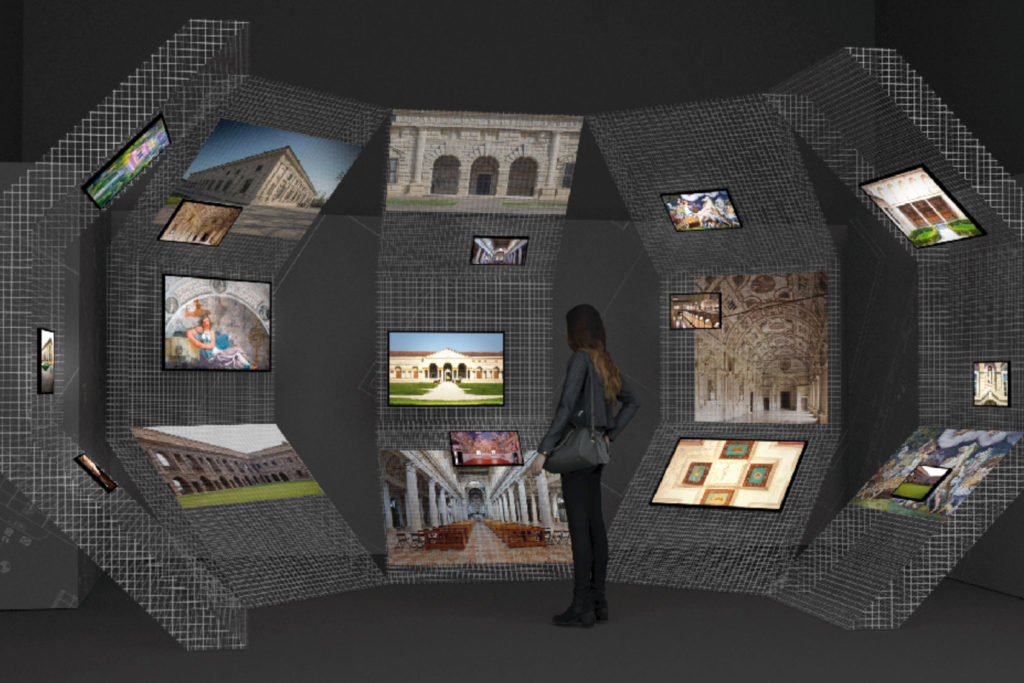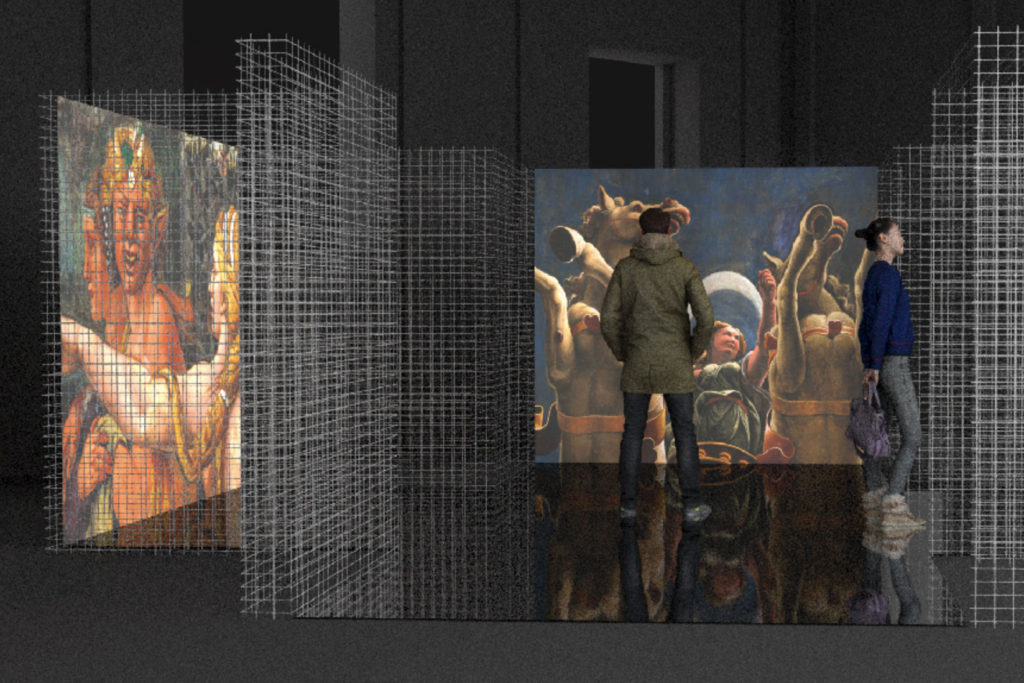 1. GIULIO ROMANO, WONDER AS ART'S PURPOSE
The first installation illustrates the life and works of Giulio Romano, tracing with images the stages of his career: from training in Raphael's workshop in Rome to his arrival to Mantua, at the request of Federico II Gonzaga, to the spread of his brilliant ideas throughout Europe.
We conceived this space as an immersive tunnel made of wood and steel that created a prospective effect, with projections and mirrors that submerged the visitor in a reminiscent path.
2. GIULIO ROMANO, A RENAISSANCE NARRATOR – THE PALACE AS THEATER OF MEMORY
This second space focuses on Palazzo Te and the artistic current implemented by Giulio Romano and his workshop, which questioned tradition and advocated for a more liberated representation, where architecture and painting blended through illusions. Here the artist's great themes are unveiled through evocative details and intimate images.
The layout for this install is shaped like a greek cross made of wood and steel that supports three tulle screens with rear projections that contribute to the suggestive ambiance.