FORO ROMANO - ROMA
"Carcer Tullianum" Exhibition Project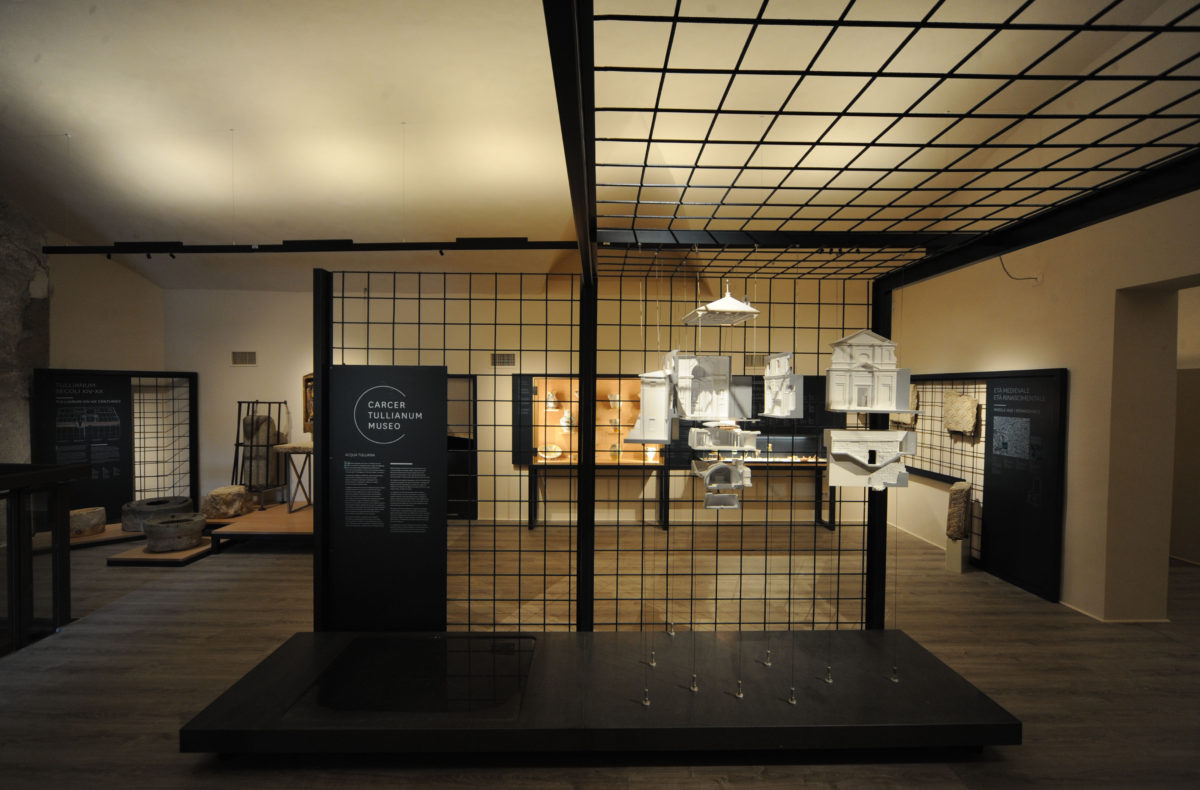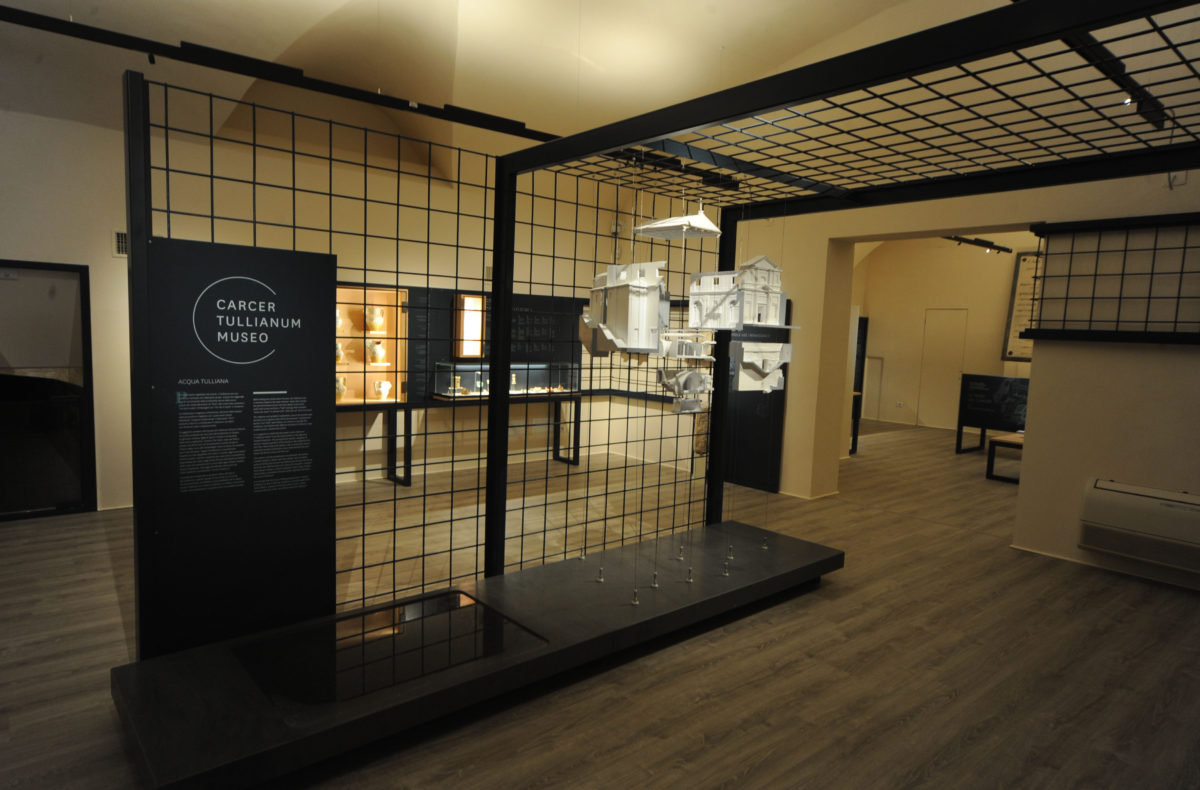 The architectural complex of Carcer Tullianum bore witness to events that span from Rome's birth (with records dating back to the 9th century BC) until the construction of the Church of San Giuseppe dei Falegnami, consecrated in 1663.
The complex is the result of several interventions over time, which are reflected in a monumental structure: the Marmetine Prison is located on the slopes of the Campidoglio under the Church, and yet below it, you can find the oldest part, the Carcer Tullianum.
The latter was the prison for the enemies of the Roman Republic, who were considered dangerous for Rome and the Empire's survival. According to Christian tradition, Saint Peter was incarcerated here before his crucifixion, where he baptized his cellmates, who later became martyrs.
VISUAL IDENTITY
We were asked to develop the museum's graphic identity, for which logo we envisioned a synthesis between the Carcer and the source of water that connects the oldest building with the most recent. Water, particularly its religious facet, becomes the guiding thread of the itinerary.
From this starting point, we built the visual identity using National typeface and a basic color palette (white, black and turquoise blue) that we used on a series of simple and light graphic elements representing the other monument's main textures: iron and stone.
This identity served to carry out both the museographic project and the communication strategy, online and offline.