SALE CHIABLESE - MUSEI REALI DI TORINO
"Cipro. Crossroads of Civilizations" Exhibition Design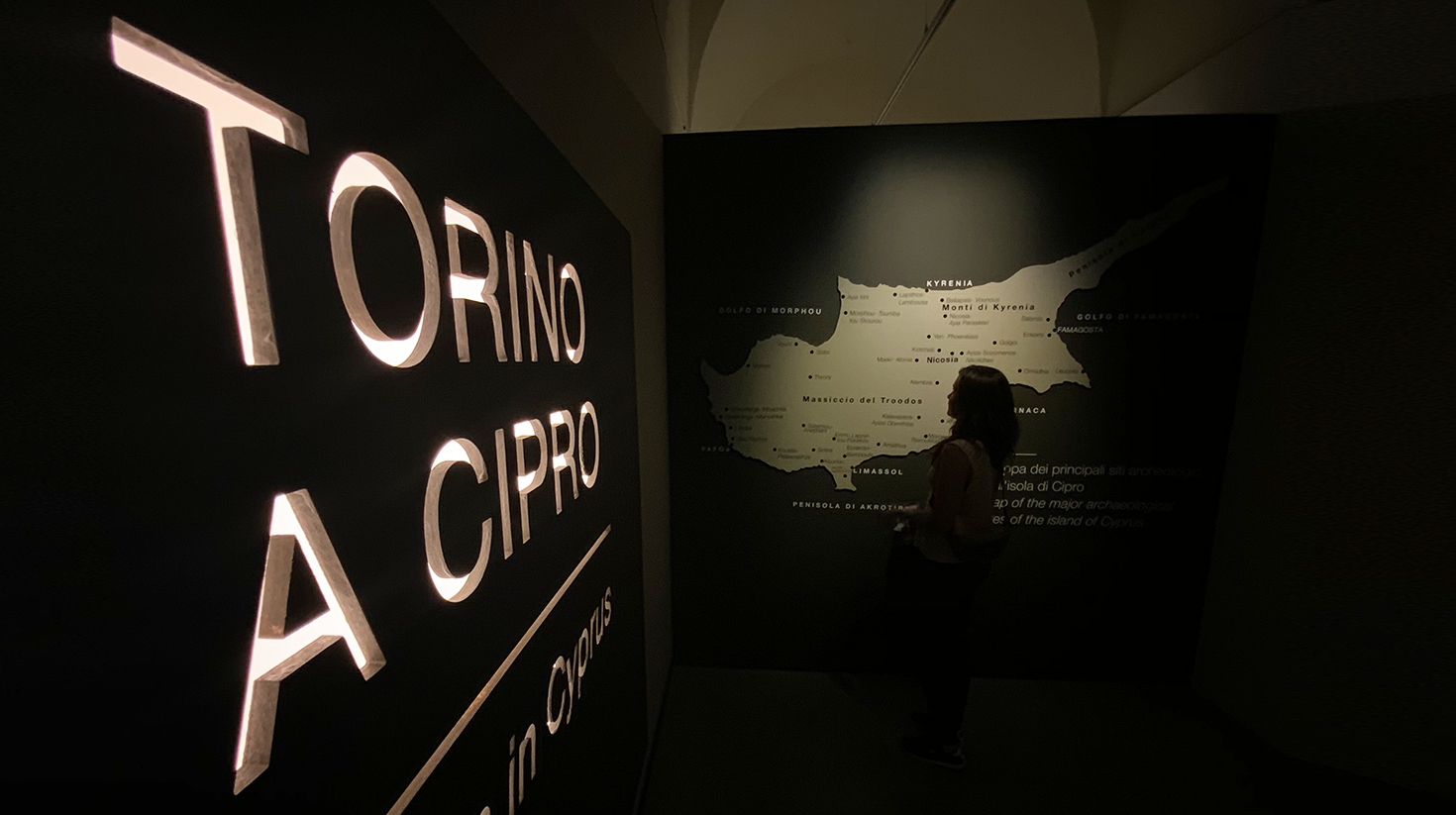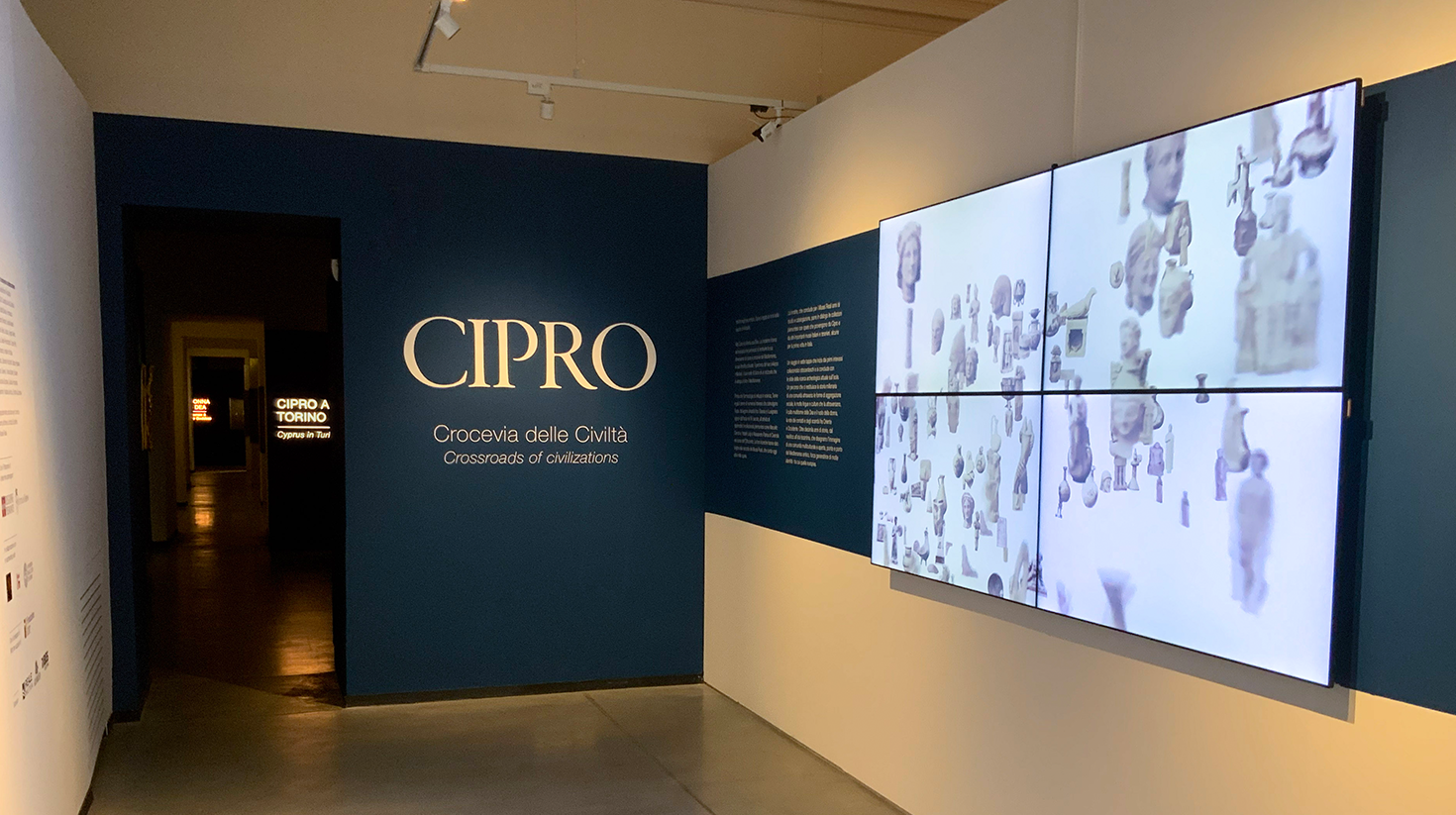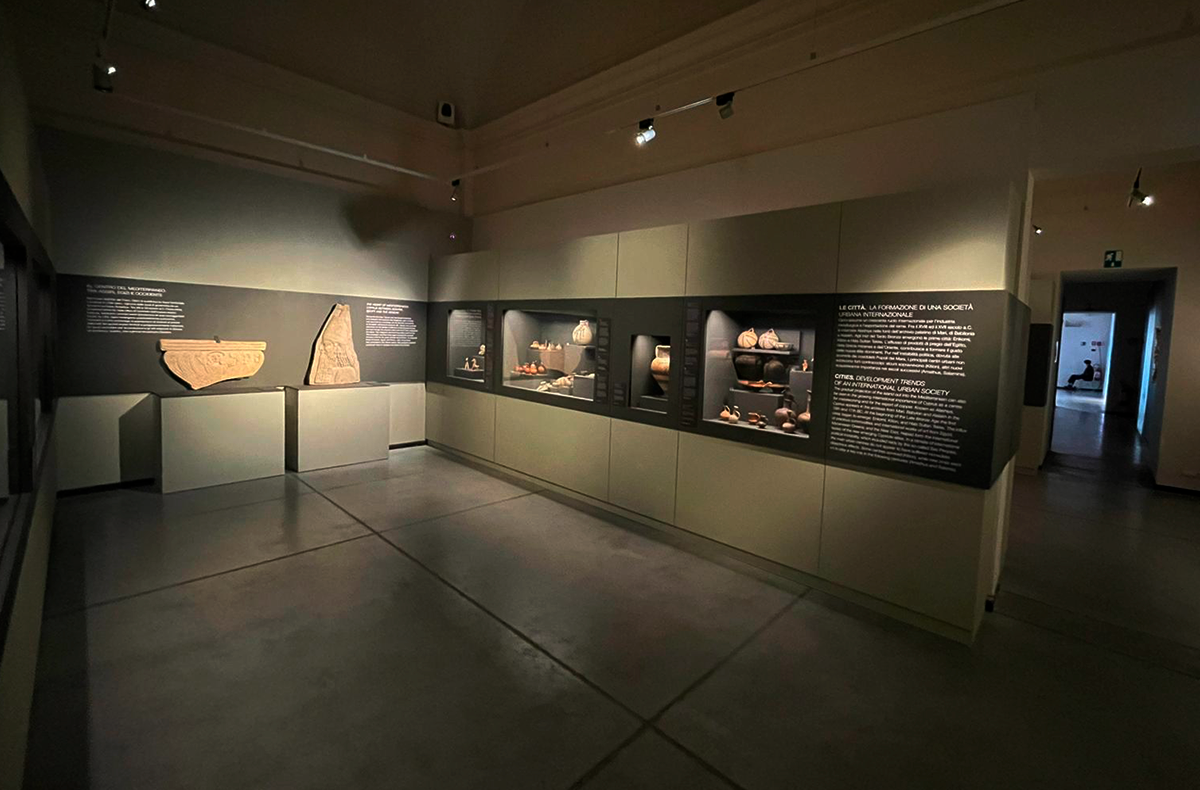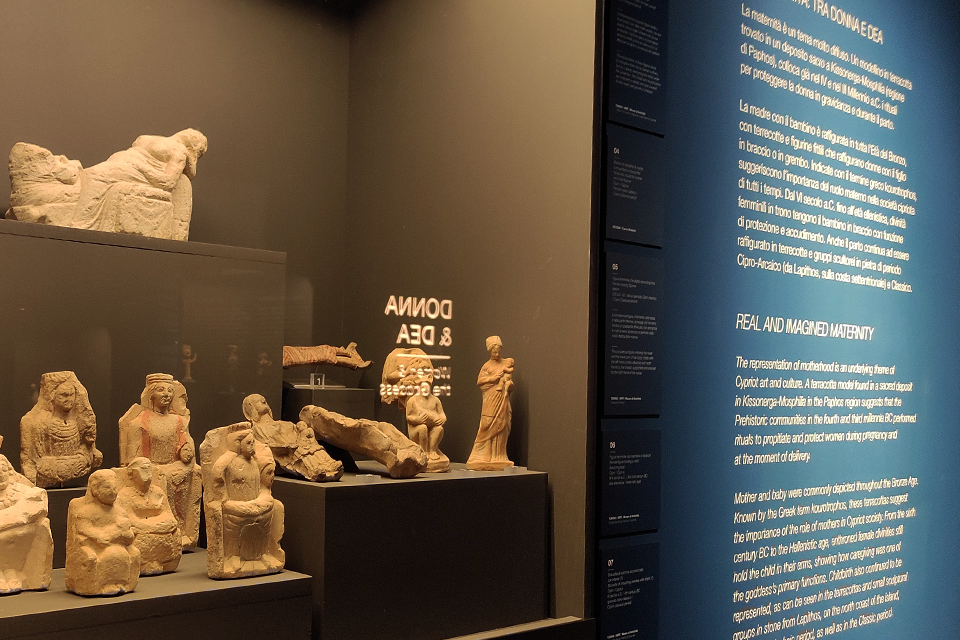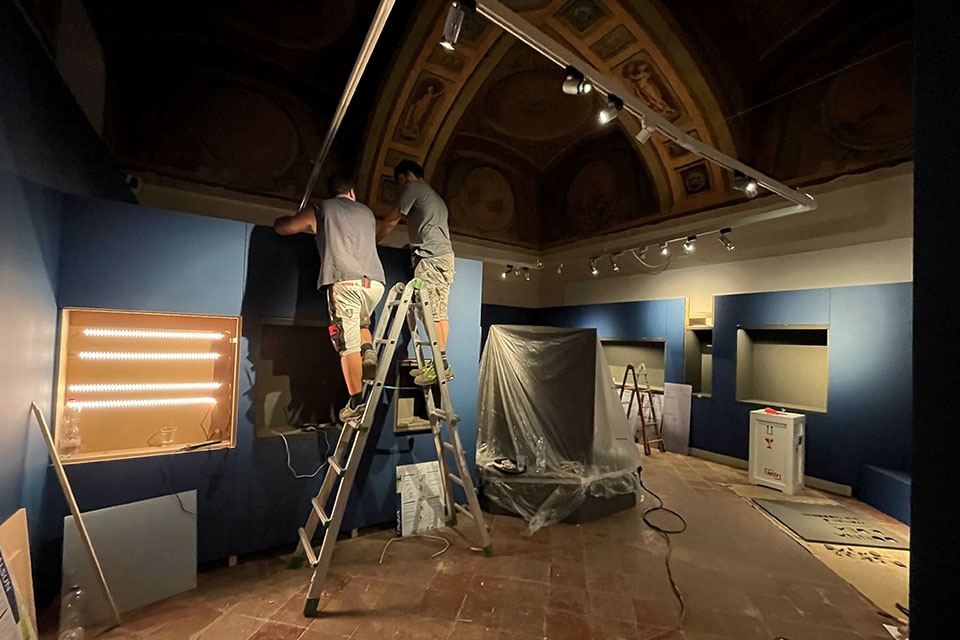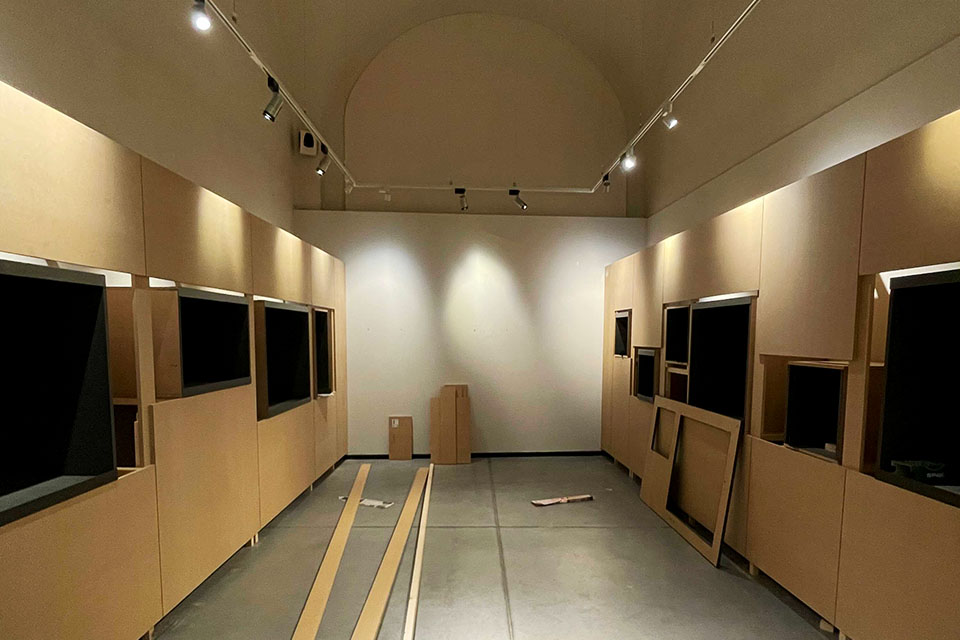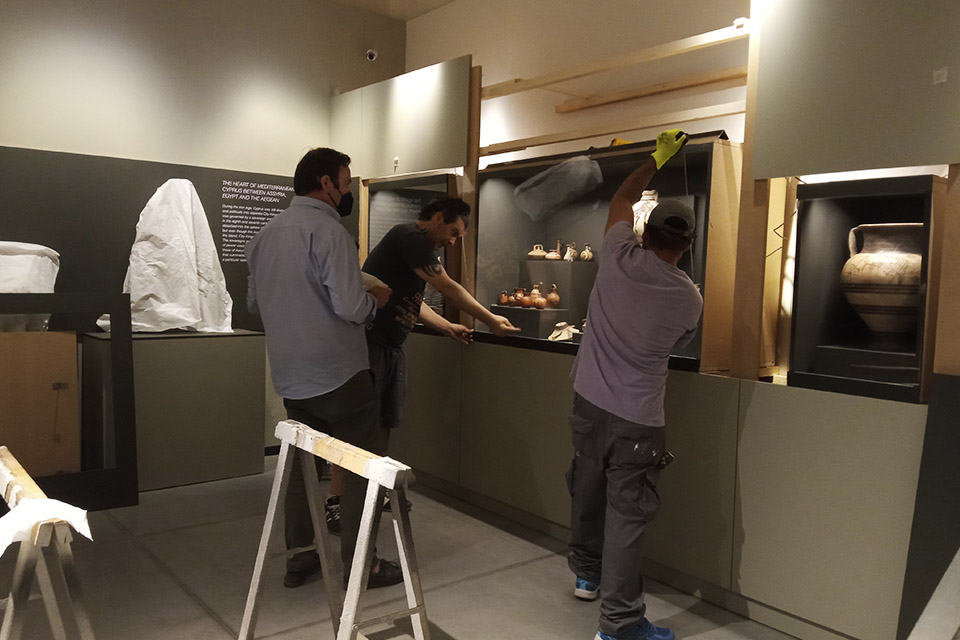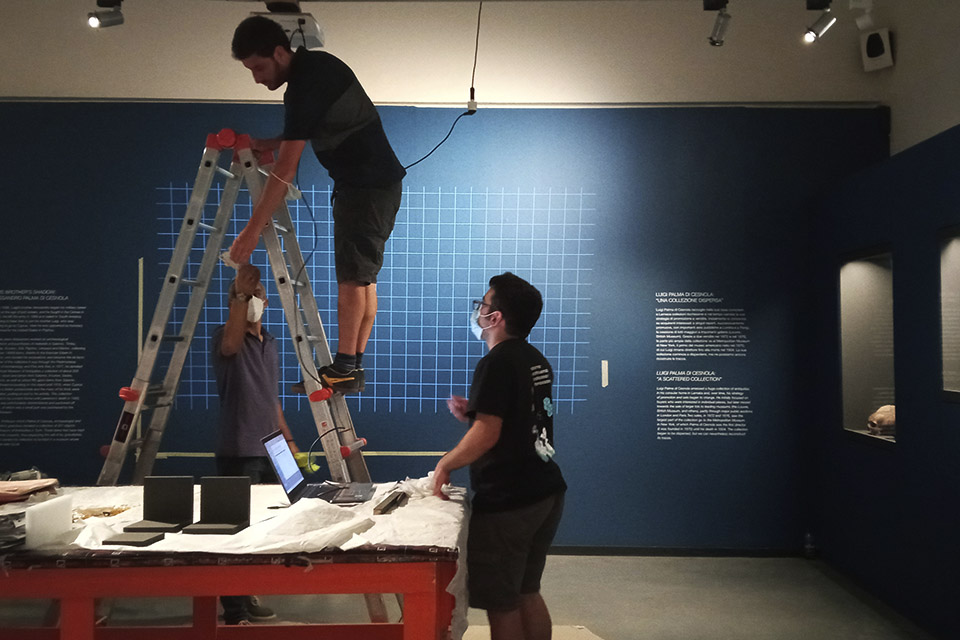 CYPRIOT SOUND INSTALLATION
For the section titled "The sense of the sacred. Cults, symbols and rituals," we created a sound installation in collaboration with the Turin musical group Eugenio In Via Di Gioia, with the aim to recreate the island's sacred atmosphere.
The installation consists of five speakers distributed throughout the rooms, each of them plays a different sound, but when listened to in unison, they become a sole evocative melody.
INTERACTIVE CYPRIOT KEYBOARD
The multitude of alphabets and codes used over the centuries on the island reflects the fact that Cyprus truly represented a meeting point between civilizations and cultures. 
To illustrate this richness, we developed a QWERTY-style "Cypriot keyboard" carved onto an MDF wood panel. The keys are made of translucent polypropylene and contain symbols, graphic signs and letters belonging to each of the seven writing systems.
We equipped the panel with an electrical system and lightbulbs programmed to light up the keys depending on the writing system selected on the contiguous vertical screen. Initially, the idea was to allow the user to decide which writing systems to light up by selecting it on the screen. Unfortunately, the anti-Covid regulations prevented us from using a touch screen, so we designed an animation loop simulating manual selection.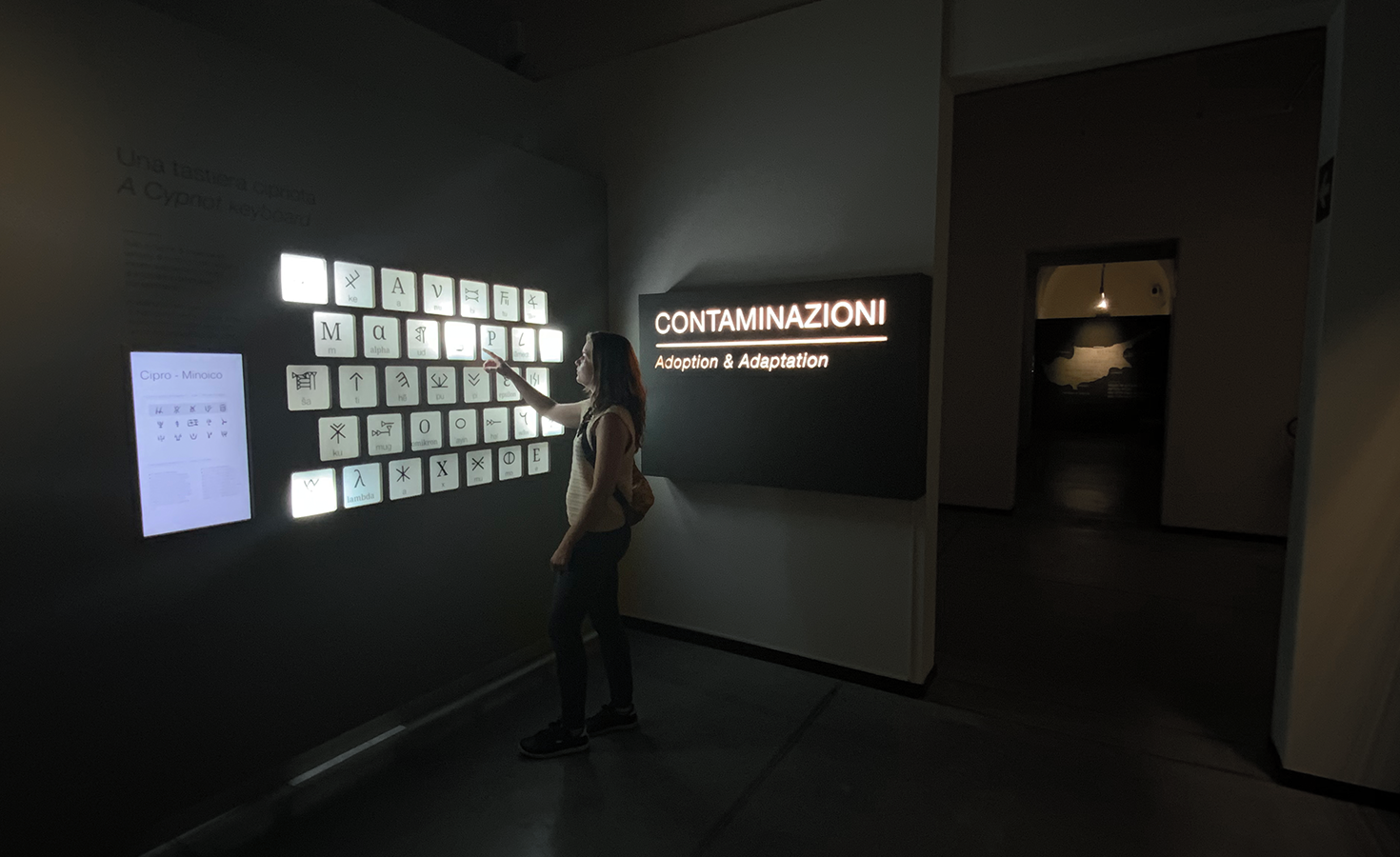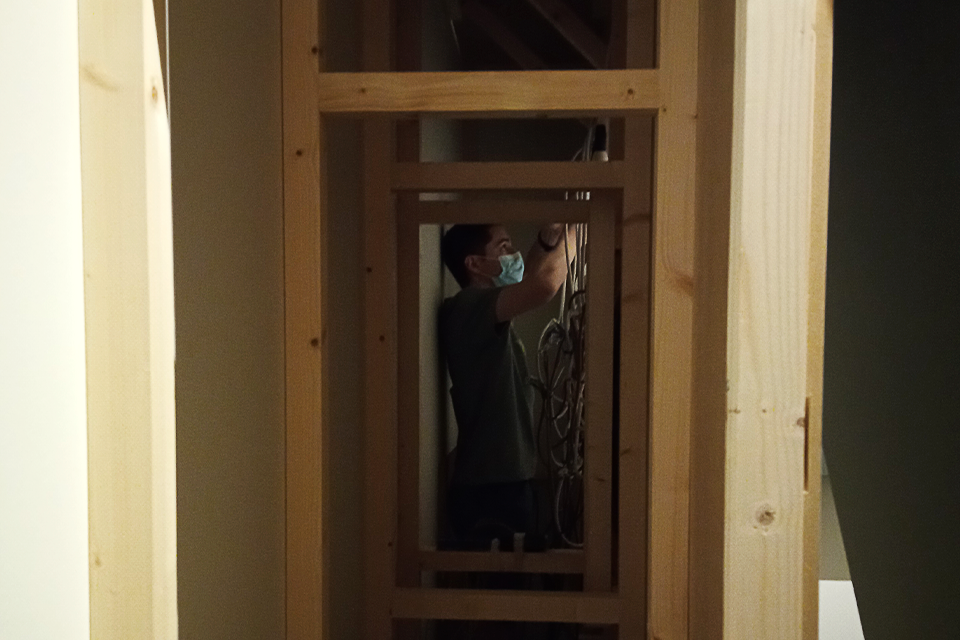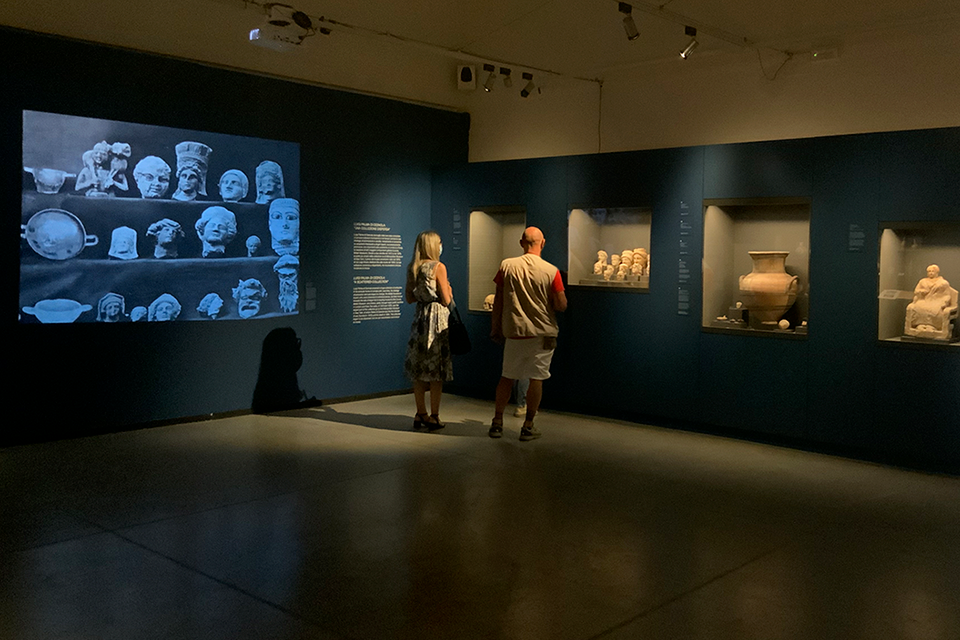 INFOGRAPHIC MAPS
Infographic maps are used as a tool to simplify information, supporting the narrative while drawing the reader closer to the content in a more effective and direct way.
For contextualizing the pieces in their spatial and temporal coordinates, Visivalab designed two maps documenting the appearance of the first prehistoric settlements in Cyprus, presented in a timeline that spans from the 10th century BC to the second half of the 5th century AD.
In the rooms dedicated to the commercial imports and exports, we designed and installed a third map carved on a wooden support, which links with red threads the trade routes that connect the main Mediterranean ports with which the inhabitants of Cyprus interacted. In addition, it includes illustrations of the types of ships they used and the main products they exported.
Finally, a large map of the archaeological sites of the island opens up the last part of the itinerary.